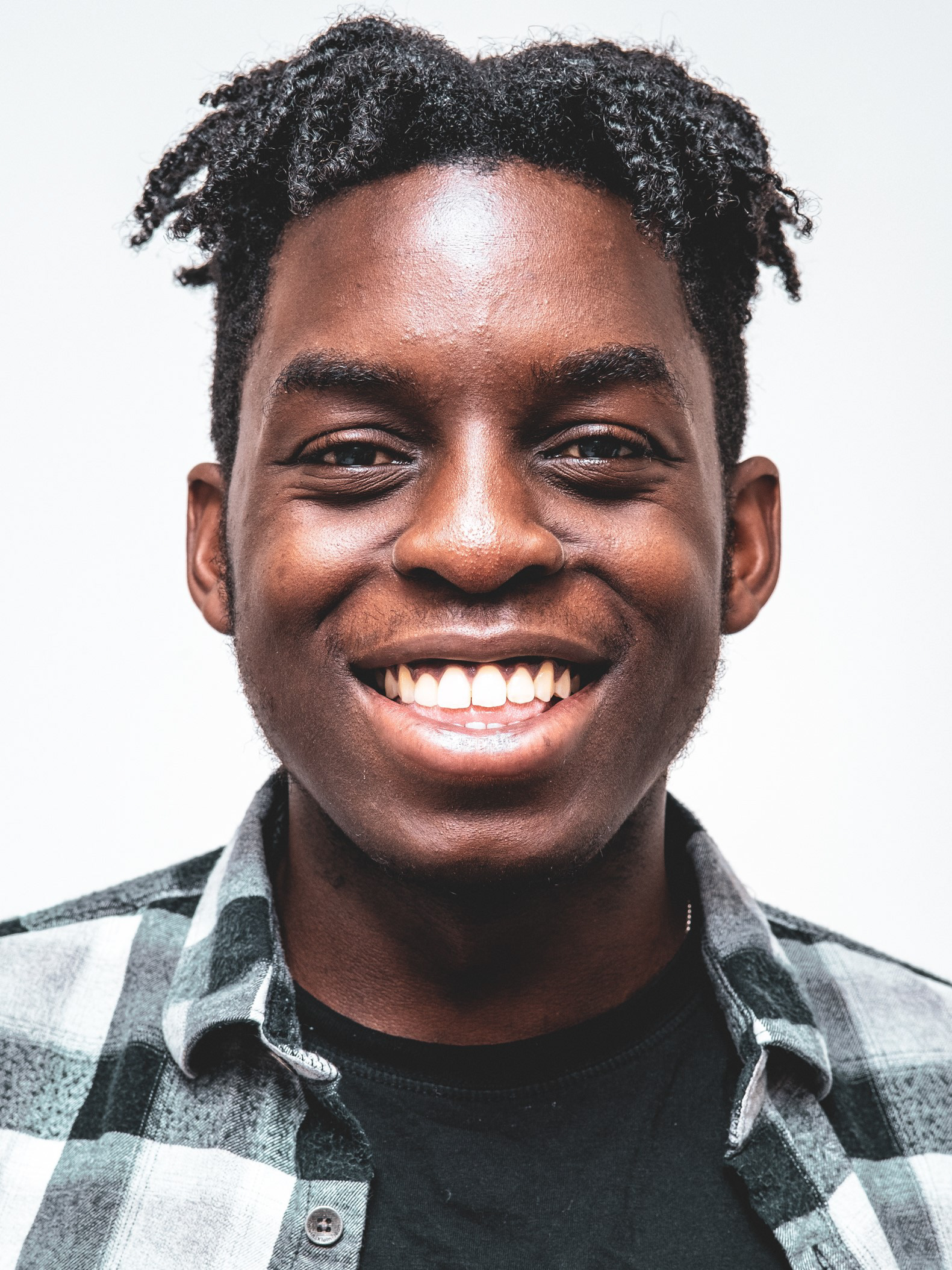 My name is Olumide, but you can call me...
"Olu" 
I'm a photographer, videographer and creative director based in Bristol, represented by
Rising Arts Agency
. 
If you're reading this, you're probably interested in paying for some good quality photography/videography services. (If I'm right, feel free to enlighten me via the contact page! Let's talk, I'm a big fan of phone calls!)
Now that I've said the sales bit, if you're still curious, I'll tell you a bit more about me...
For the past three years I have immersed myself in photography practically and theoretically. I aced the theory side on a Photography BA at UWE and got lots of practice doing the real work in my spare time. At first it was lots of learning on the job but I very quickly went from learning on the job to getting paid on the job (a very important transition for me). 
Since making that transition, I've had some very valuable experiences with some very cool people including but not limited to: Sky Arts, the BBC, Bristol Old Vic, Noisy Little Monkey, Burges Salmon, the Black Professional Network, Rising Arts Agency, Babbasa, UWE, Bristol Central Library, Plimsoll Productions, Darewin (Paris), the Royal West Academy (RWA) and a bunch of people that really love each other for some beautifully intimate wedding days. 
It's been a lot of fun! But more importantly for you, I've learned to take great pictures of pretty much anything. Literally...anything. If it's photos you need, we should talk. For free! because I know it can be daunting investing in these kinds of services but I'm here to help! Even if I'm not the right fit for you, there are plenty of talented individuals I can confidently refer you to.
If you're at all interested in connecting with me or my services, drop me a message via my
Instagram
,
LinkedIn 
or 
Emai
l
.
Whichever is easiest! We can arrange a free consultation! I'm here to help! :)